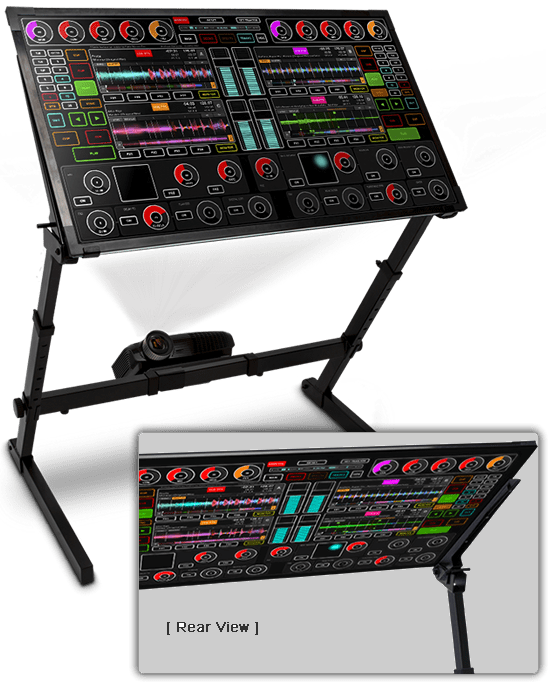 Emulator FT running on a DVS hardware unit.
Emulator FT was the first native multi-touch software for MS Windows, that allowed  users to convert even a simple Tablet PC into a multi-touch MIDI controller for control Traktor.  After SmithsonMartin company wast transformed to the new company TouchInnovations this software was discontinued.
Exist a important amount of users continue using the software at this days, if you are one and need reactivate the software, or reinstall the OS etc, now is possible, the software back to life and now can be reactivated again.
The software is tested on Windows 10 and Traktor 2 and run like charm, anyway if you are user of Emulator DVS,  I suggest use windows 10 duet touchscreen device compatibility.
There is no plans to update this software, and the only support offered is activation.  This software should be used only by older users who already know how use, install or setup. Anyway, do not hesitate to ask if you need help.
A little of history of a great moment 🙂 3 October 2011, Emulator wins DJ MAG TECH AWARD.
Every year, DJ's from all across Europe flock to the small city of Birmingham smack dab in the middle of the United Kingdom for the BPM Show held at the National Exhibition Centre (NEC). DJ legends, Grandmaster Flash and Pete Tong were on hand to impart their wisdom and skills upon the youth of the DJ world in the Gatecrasher Arena.
One of the highlights of the show had to be the judging of the prestigious DJ Mag Tech Awards. Companies competing for the highest tech honours included Numark, Pioneer, Serato, Stanton, Vestax and of course Toronto, Canada based, SmithsonMartin Inc.

SmithsonMartin's first product Emulator was up against some fierce competition with the Stanton SCS.4 and the Pioneer DJM-T1, but no one could deny that the most innovative product of the year was the first of a kind, "Star Trek Like" multi-touch DJ system, Emulator.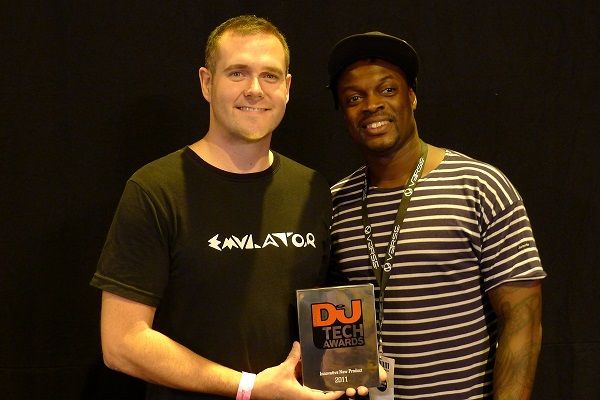 My old partner & CEO of SmithsonMartin Alan Smithson receiving the award from DJ Mag Tech Editor, Mick Wilson.
This software is discontinued and only offered to older users who need the installers and reactivate the software.
Is highly suggested to FT users migrate to Chameleon and build your own templates.
There is no support offered for Emulator FT.